Licht 2000
SPECIAL LIGHT EFFECTS IN THE SAUNA
Sauna made of SAUNABOARD ARTE Ammonite - Wenge | © www.licht-2000.com
Sauna made of SAUNABOARD ARTE Ammonite - Wenge | © www.licht-2000.com
Sauna made of SAUNABOARD ARTE Ammonite - Wenge | © www.licht-2000.com
Sauna made of SAUNABOARD ARTE Ammonite - Wenge | © www.licht-2000.com
Sauna made of SAUNABOARD ARTE Ammonite - Wenge | © www.licht-2000.com
Sauna made of SAUNABOARD ARTE Ammonite - Wenge | © www.licht-2000.com
Sauna made of SAUNABOARD ARTE Ammonite - Wenge | © www.licht-2000.com
Sauna made of SAUNABOARD ARTE Ammonite - Wenge | © www.licht-2000.com
Sauna made of SAUNABOARD ARTE Ammonite - Wenge | © www.licht-2000.com
Sauna made of SAUNABOARD ARTE Ammonite - Wenge | © www.licht-2000.com
Sauna made of SAUNABOARD ARTE Ammonite - Wenge | © www.licht-2000.com
Sauna made of SAUNABOARD ARTE Ammonite - Wenge | © www.licht-2000.com
Long before our time, ammonites were immortalized in stone.
We have captured this natural spectacle in our SAUNABOARD ARTE AMMONITE and made it ready for use in sauna construction.
A piece of primeval times was integrated here into a wonderful sauna. Through the unique LED lamps from the company Licht2000, the various embossments unfold their full effect. The embossing depth of 5 mm is highlighted even more by the lighting and thus provides a unique sauna experience.
Sauna construction
Tischlerei Heinrich Jansenberger
Exklusiv Möbel- und Saunabau
Treglwang 29
8782 Gaishorn am See
Austria
https://www.sauna-tischler.at/
Lighting & Photos
Licht 2000
Robert Hochenegger e.U.
Bundesstraße 29
6063 Rum
Austria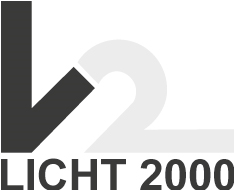 https://www.licht-2000.com/de/
Impressions SAUNABOARD Arte, Structure & Stone